Ben & Jerry's: Peace, Love & Occupation?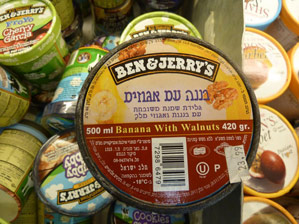 Ben & Jerry's ice cream on sale in the illegal Israeli settlement of Gilo in the West Bank.
(Photo by Kathy Shapiro)

In 2011, Vermonters for Justice in Palestine learned that Ben & Jerry's franchise in Israel is manufacturing ice cream and selling it in illegal Israeli settlements in occupied East Jerusalem and the West Bank. Additionally, in 2010, as Israel was expanding its illegal settlements and continuing to impose an inhuman siege on Gaza, Ben & Jerry's opened a new factory in Israel and announced plans to re-establish 16 new stores and kiosks across the country.
Water extraction and allocation in the Occupied Palestinian Territory is under Israel's control. The manufacturing of Ben & Jerry's ice cream in Israel may involve diversion of much needed drinking water from Palestinian communities and farmers under occupation. See Stolen Land and Stolen Water. For more on our investigation of Ben & Jerry's in Israel, see our report.
Social Mission and Illegal Occupation Don't Mix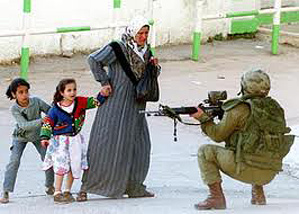 Ben & Jerry's, one of the iconic leaders of the "values based" business movement, trumpets a "progressive, nonpartisan social mission that seeks to meet human needs and eliminate injustices in our local, national and international communities" (Social Mission Statement). By doing business in Israel and in illegal settlements in the occupied Palestinian territory, it violates its own Social Mission and engages in unethical practices. Moreover, Ben & Jerry's support of the "Occupy Wall Street" movement cannot be reconciled with commercial ties to Israel's brutal occupation and Jewish-only settlements, which are built on stolen Palestinian land.
In 2011 Vermonters for Justice in Palestine called on Ben & Jerry's to:

Until Israel ends its occupation and colonization of Palestinian lands in compliance with international law:
End the marketing, catering and sales of Ben & Jerry's products in Israel and Jewish-only settlements in occupied East Jerusalem and the West Bank.
Stop manufacturing ice cream in Israel.
Issue a statement (a) calling on Israel to end its occupation and settlement enterprise and (b) appealing directly to other socially responsible companies to do likewise and to cease business operations in Israel and its illegal settlements.