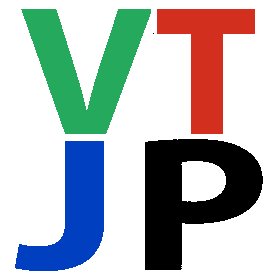 From:
Vermonters for Justice in Palestine
To:
Supporters of the campaign to
Get Ben & Jerry's out of Israel and the Illegal Settlements.
Ben & Jerry's in Vermont oversees a franchise with an ice cream factory in Israel. It is is located in Be'er Tuvia, a town adjacent to Kiryat Malachi ("City of Angels") in southern Israel, a scant 15 miles from the Gaza Strip.
It is built on the ruins of Qastina – a Palestinian village

The "peace & love" ice cream produced at this facility is sold in Israel and in illegal Jewish settlements situated on stolen Palestinian land in the occupied West Bank. Since 2013, VTJP has campaigned to end Ben & Jerry's complicity in Israel's occupation and unlawful settlement regime.

B&J's confections are still being stocked in settlement freezers, its colorful party carts are still catering to settlement festivities, and its franchise's factory, which also operates a scoop shop on site, is still conducting its "socially responsible" business while Israeli war planes, attack helicopters, and snipers routinely terrorize and tighten the noose of siege on Gaza.
Liquidation & Cleansing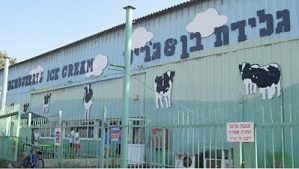 Ben & Jerry's factory in Kiryat Malachi
Kiryat Malachi owes its existence to one of many ethnic cleansing operations that depopulated and destroyed hundreds of Palestine towns and villages in 1948-49, gave birth to the State of Israel on their ruins, and led to the forced exodus of 750,000 Palestinians.
It is one of four Israeli Jewish towns, in fact, built on lands that, in 1948, belonged to the Palestinian village of Qastina. A "liquidation" and "cleansing" preparatory order issued by Jewish military forces on June 29, 1948 sealed Qastina's fate and that of other Palestinian villages in the region.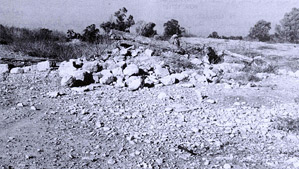 Ruins of Qastina.
In 1992, Palestinian historian Walid Khalidi said of Qastina:
"All that remains is the debris of houses strewn across the site. The research team investigating the current status of the depopulated [Palestinian] villages visited the site and found it overgrown with bushes and tall grasses that were about 2m high."
In Solidarity
This November 29, on the 43rd anniversary of the United Nation's International Day of Solidarity with the Palestinian People, Vermonters for Justice in Palestine declares its solidarity with the Palestinian people in their national liberation struggle against Israeli occupation and apartheid, and with the millions of Palestinian refugees whose "right of return" to their homeland has been blocked by Israel and the U.S. for seven decades.
We call again on Ben & Jerry's to put an end to the sale of ice cream and catering services in Jewish-only settlements in Occupied Palestine.
We further implore Americans and people of conscience globally to boycott Ben & Jerry's until such time as the company ends its complicity with Israel's military occupation and settlement regime.
Please take a minute to show your solidarity with our Palestinian brothers and sisters by contacting B&J CEO Matthew McCarthy, Global Social Mission Officer Dave Rapaport, and Director of PR & Communications Sean Greenwood or directly via e-mail or leave a phone message at the company headquarters at +1 802-846-1500.(8:30 to 5 pm[EST] M-F).
Ben & Jerry's out of Israel – Now!
Send a message to Ben & Jerry's
CEO Matthew McCarthy, Global Social Mission Officer Dave Rapaport, and Director of PR & Communications Sean Greenwood